For Black Bass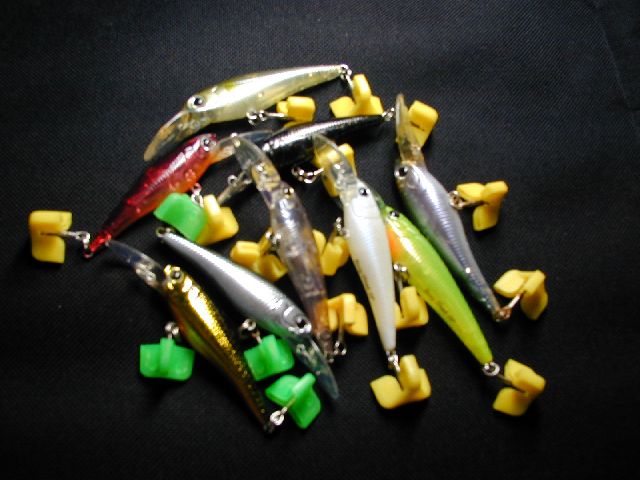 Baby Shad (Lucky Craft)
I think they are the most surpassing lures to catch Black Bass
They are 2 inches long, very small baits.
I always go fishing with them.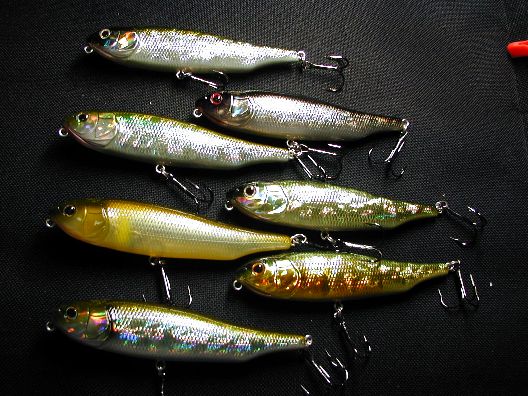 Giant Dog X(Megabass)
They are most popular pencil bait in Japan.
Megabass lures are not only good workers to catch Black Bass but also very beautiful.
We can hardlly buy them in Japan now,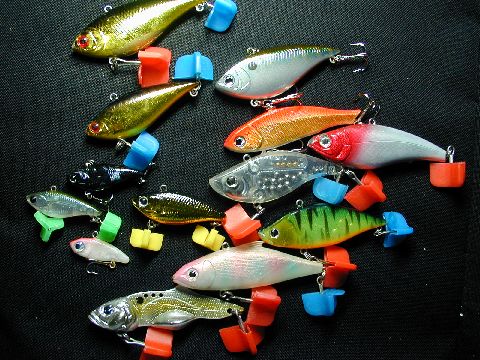 Various Vibration lures
Vibration lures are very useful lures.
Upper 3 lures are TD vibrations made by DAIWA, they are most popular vibration in Japan.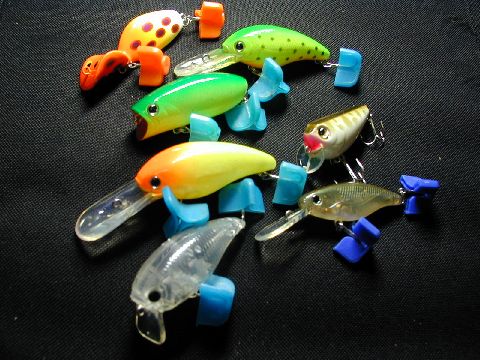 Various Crank bait
Vassallo , CB200 , Mulas , Riz50 , CB250 , RS150, CC-SSR.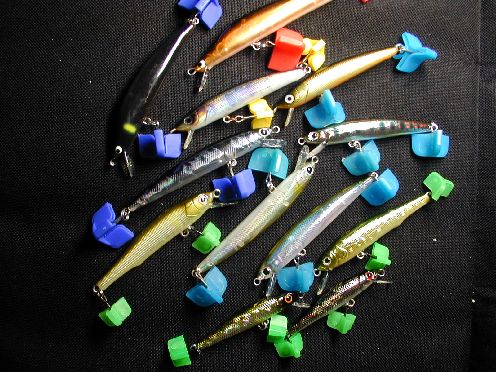 Minnows for stream
They are thin minnows for stream.
I use them not only for Black Bass but also for Trout.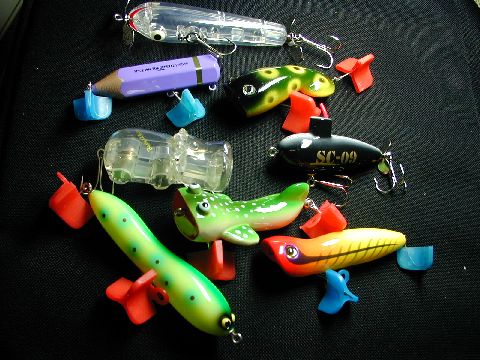 Funny lures
Pencil, Frog, Goby, Submarine, Hippopotamus....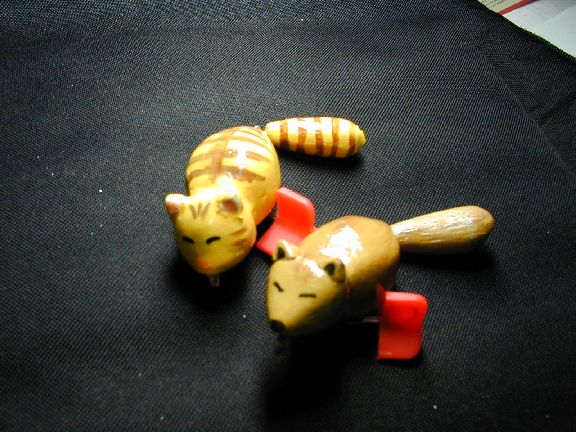 Torao&Kuro
Torao and Kuro are my lovely pets. They were crafted by me.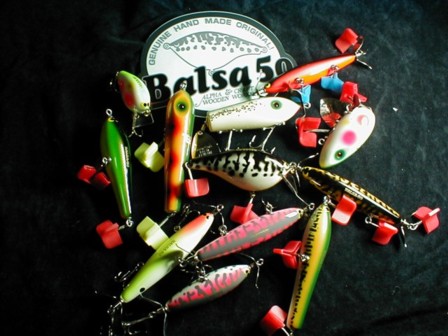 Balsa50(Saurus)
Balsa50 lures are very popular for anglers who like surface fishing game.
Balsa50 lures made up special style of surface game in Japan.
They affected Japanese anglers very much.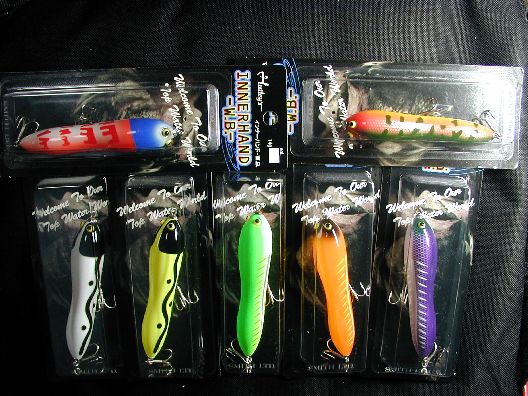 Inner Hand W.B (Smith)
They are popular pencil bait made by Smith.
Their colors are special colors, 14KCD ,SMBH ,WSL ,YSL ,OGG ,PSWB in Heddon colors.